As Halloween approaches, it's time to start planning some eerily delightful treats perfect for your adult-themed festivities. This article will provide several unique and scrumptious Halloween-inspired cannabis recipes, all featuring tasty infusions of CBD and THC.
These snacks are not only delicious but also offer an uplifting experience for adults-only celebrations. Store them safely in lockable storage boxes or child-proof containers with clear labeling to avoid mishaps. Let's dive into these spooktacular recipes!
Spine-Chilling CBD Apple Cider Punch
Nothing brings in the autumn season like a glass of cold apple cider. With this recipe, you'll learn how to concoct a chilling punch infused with our CBD simple syrup, providing refreshing flavors and soothing effects. It takes approximately 1 hour and 20 minutes to make and yields 12 eight-ounce servings, each containing around 10mg of CBD.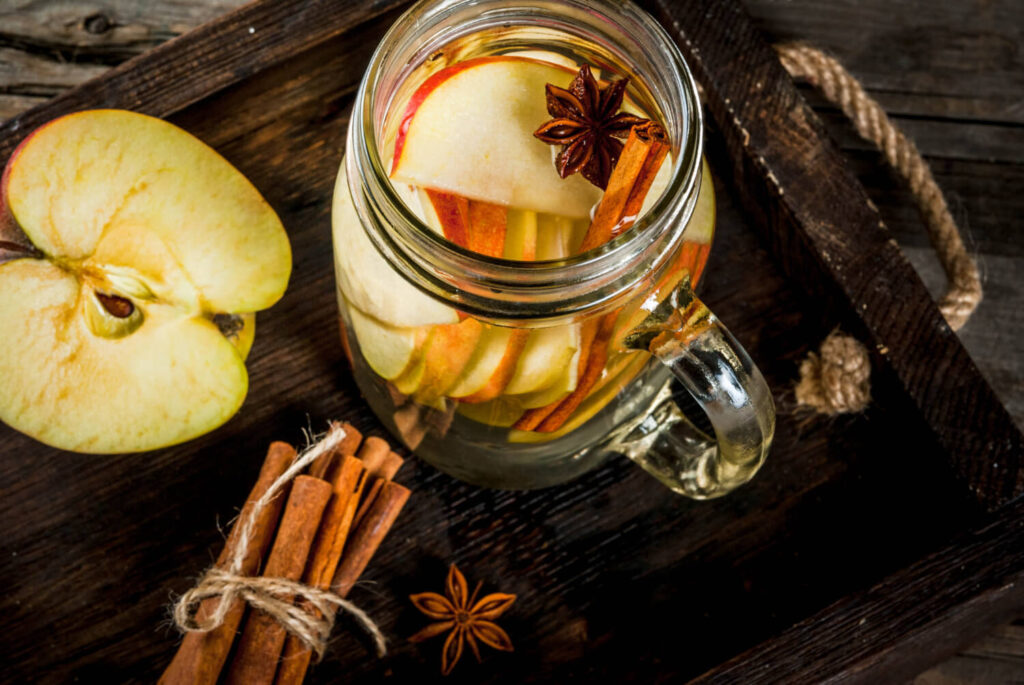 4 tablespoons CBD simple syrup
2 liters of apple cider
1-liter ginger ale
1 can of concentrated orange juice
3/4 cup sugar
1 teaspoon ground allspice
1 teaspoon cinnamon
Skull-shaped ice molds (optional)
Frighteningly Delicious Roasted Pumpkin Seeds Infused with Cannabis Olive Oil
Roasted pumpkin seeds are a fall favorite, especially if they come from your own carved jack-o-lantern. Add some kick with a touch of spice and cannabis-infused olive oil for an easy, elevating snack. This low-dose recipe takes about 55 minutes to make and yields 8 quarter-cup servings, each containing approximately 1.25mg of THC.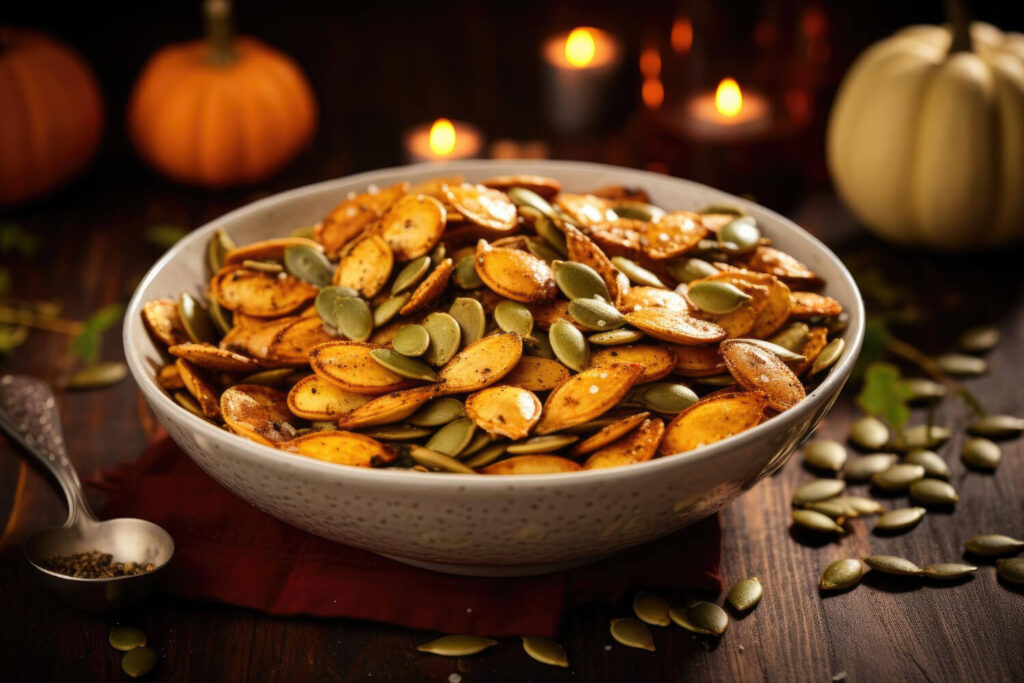 2 cups pumpkin seeds
3 tablespoons cannabis-infused olive oil
1 teaspoon salt
1/4 teaspoon garlic powder
1/4 teaspoon paprika
1/8 teaspoon cayenne pepper (optional)
Creepy Brownie Graveyard
This hair-raising dessert will have your guests shrieking with delight! Whip up a batch of these brownies and decorate them with a graveyard theme using colored icing, gummy worms, cookie crumbles, or your favorite candies. This recipe yields 18 brownies, each packed with a ghostly dosage of around 40mg THC.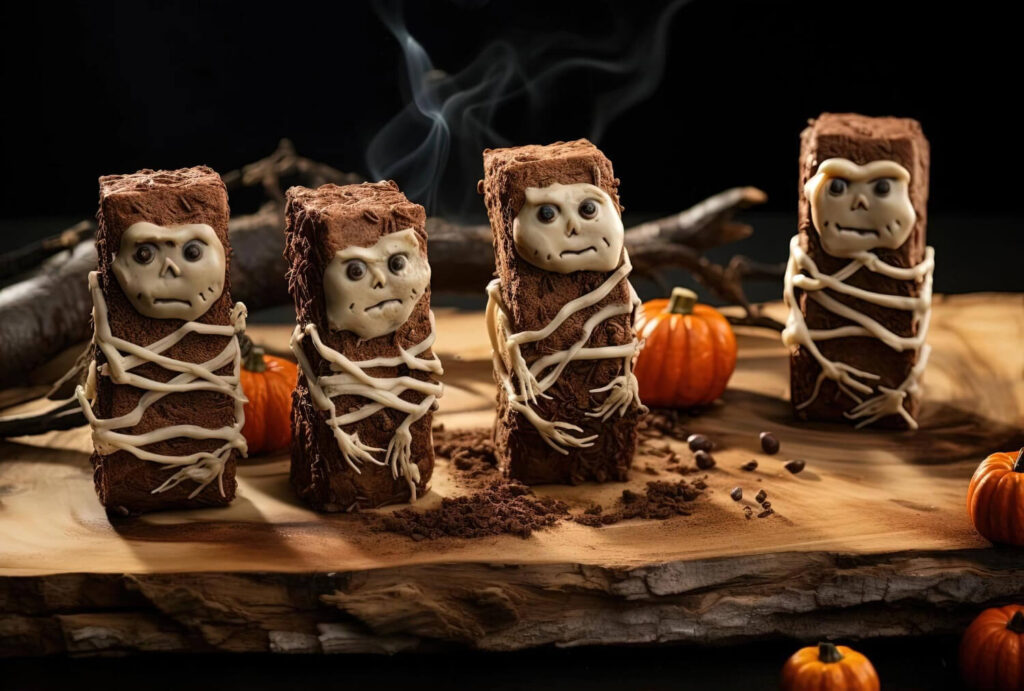 Your favorite brownie mix (approx. 18 servings)
Cannabutter (as directed by the brownie mix)
Eggs, water, and other required brownie mix ingredients
Decorations: colored icing, gummy worms, crushed cookies, assorted candies
Bloodshot Deviled Eggs with Cannabis-Infused Oil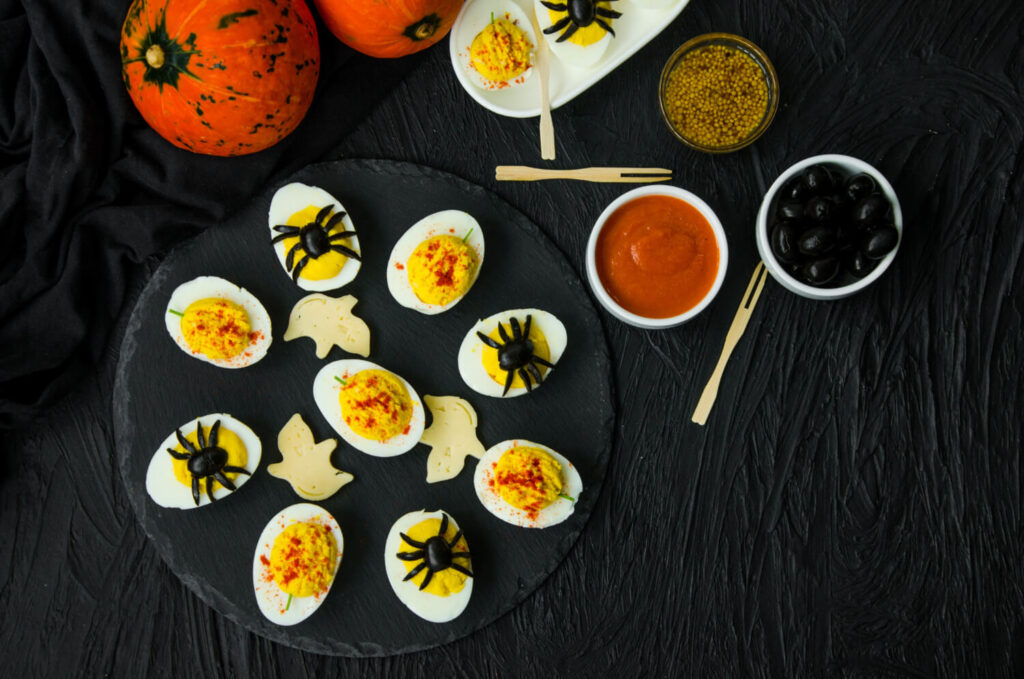 Create these terrifyingly tasty deviled eggs for your Halloween bash using cannabis-infused oil, transforming an ordinary appetizer into something fiendishly fun! It yields 12 bloodshot eyeballs with creepy caper pupils.
6 eggs
1 1/2 tablespoons cannabis-infused oil
1/4 cup mayonnaise
1 1/2 teaspoons Dijon mustard
1/2 tablespoon apple cider vinegar
1/8 teaspoon salt
1/2 teaspoon black pepper
12 slices of black/green olives
12 capers
Ghoulishly Good Rice Crispy Treats with Cannabutter
Put a spine-tingling spin on a classic dessert by infusing it with cannabutter. These rice-crispy treats are easy to make and devilishly delightful – perfect for your spooky soirée.
5 cups Rice Crispy cereal
4 cups mini marshmallows
1/2 cup cannabutter
Remember that dosing homemade edibles can be challenging, so it's best to start with a small portion of one serving and wait one to two hours before consuming more. Enjoy these bewitchingly tasty Halloween-themed cannabis treats responsibly and have a hauntingly fun time!