In this brief, we will look at some of the best CBG flower strains available in the market currently. We will also examine the factors that can help you choose the best CBG flowers.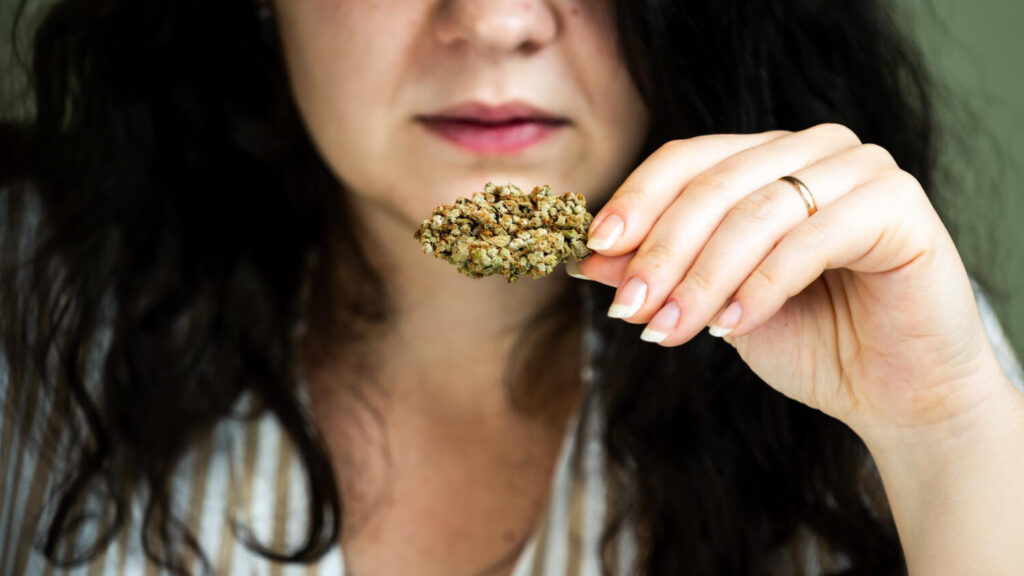 Shortlist of the Best CBG Flower Strains of 2023
An Overview of the Best CBG Flowers
The shortlist of the best products that you saw above is compiled after taking a lot of factors into consideration. From customer satisfaction, third-party lab testing, and eco-friendliness to types of extraction and overall brand reputation, plenty of factors were taken into account when compiling this list.
White CBG Flower- CannaFlower

The White CBG Flower- CannaFlower features an aroma with diesel, earthly and herbal vibes. Then, the strain matters a lot when discussing cannabis flowers. This one is a sativa flower. This means that it will provide uplifting effects. When purchasing flowers of this nature, it's best to opt for those produced following greenhouse production guidelines. The environment is critical to all of us, and indeed, CannaFlower is a brand that has also given a lot of attention to this matter.
| | |
| --- | --- |
| CBG Potency | Product available in 1 gram-1 ounce |
| Strain Type | Sativa |
| Source | White CBG |
| Price | Different for different weights |
| Customer ratings | 5.0 |
| About the Brand | Cannaflower is a brand that takes pride in cultivating ultra-premium strains designed to enhance your lifestyle. |
CBG Hemp Flower- Plain Jane

CBG Hemp Flower- Plain Jane is the perfect pick for those looking to stimulate their appetite. These flowers are hand-trimmed. They come with exceptional flavors and aromas. From emitting a fresh fragrance comparable to fresh pine needles, citrus and chamomile, the CBG flower from this cannabis powerhouse is an excellent choice for rolls and bongs. They taste sweet and subtle. Lastly, because they contain less than 0.3% tetrahydrocannabinol, these flowers are not likely to produce any intoxicating effects.
| | |
| --- | --- |
| CBG Potency | 15.3 % CBG |
| Strain Type | – |
| Source | CBG Hemp Flower |
| Price | $6.00-$900.00 |
| Customer ratings | 4.00 |
| About the Brand | Plain Jane is a brand focused on making the prospect of CBG hemp flowers more and more mouth-watering with its innovative techniques! |
Lavender CBG Flower-Dreamland
0 (n/a) from Dreamland Organics

The Lavender CBG Flower-Dreamland comes with 14% CBG, their highest CBG strain. Then, it has a lavender, floral, sweet, and citrus order about it. It provides relief and can improve digestive processes. Furthermore, these flowers are hand-trimmed hemp buds. If you're looking for something to support a healthy lifestyle, lavender CBD flowers are ideal because they are free from harmful chemicals and additives. Lastly, these flowers can be jar-cured for 60 days, giving you much time to experience them at your leisure.
| | |
| --- | --- |
| CBG Potency | 14% CBG |
| Strain Type | – |
| Source | Oregon Grown Organic CBG Hemp Flower |
| Price | $99.99 |
| Customer ratings | n/a |
| About the Brand | Dreamland Organics is another brand that is trying to be as creative as possible in hemp and cannabis. |
Our Choice
Madras CBG Flower- Secret Nature

The Madras CBG Flower- Secret Nature is 100% organic. It comes with third-party lab testing. There are no additives added to this Madras CBG flower. Furthermore, it is a sativa strain, which means that it will produce uplifting effects. And lastly, because it comes with the tag of third-party testing, you can be 100% sure about what you are consuming without fearing contaminants or impurities. Perhaps it would not be wrong to say that this is some of the best craft cannabis available right now, courtesy of Secret Nature CBD.
| | |
| --- | --- |
| CBG Potency | Total weight 3.5 grams 1/8 ounce |
| Strain Type | Sativa |
| Source | 3.5 Grams Indoor Grown CBD Hemp Flower |
| Price | $30 |
| Customer ratings | 5 |
| About the Brand | You'll appreciate having Secret Nature CBD on hand in the early morning or whenever you feel a little low; such is the class of this brand. The unique effects of CBG pair perfectly with this brand's approach. |
How to Choose the Best CBG Flowers?
A lot of homework needs to be done when selecting a CBG flower. It is a process in which options are narrowed to the point where most boxes are easily checked. From carefully evaluating the cannabinoid content to reading the effects and benefits of CBG, from finding the products with aroma and flavor to reading the user reviews, a lot of homework needs to be done. To save you from the hard work, we have narrowed it down to the top three criteria you need to remember.
Research Strains
The first step in purchasing CBG flower strains is to make sure that you are aware of the CBG content of the strains you are investing in. Some popular dominant strains are White CBG, Super Glue and Jack Frost.
By reading more about these strains, you will be able to find out more about their cannabinoid and terpene profiles. It is pertinent to mention that CBG strains can vary in impact. The way they can promote relaxation and provide energy and focus can vary from strain to strain. Then, aroma and flavor are also essential in this research strain.
A wide variety of scents and tastes are available in CBG flower strains. Here, you can find earthy, piney, fruity and citrus flavors and aromas, which will make you fall in love with certain kinds of CBG flower strains!
Brands and Suppliers
There are so many factors that need to be taken into account when you are choosing a particular brand or supplier. The first factor is reputation; it is best to start by researching the reputation of brands and suppliers.
The CBG industry has expanded by a fair margin in the recent few years. It is best to start by seeking out the companies which have the vote of confidence of their customers. It is also a trait of the best brands to be transparent about how they source, cultivate and manufacture their products.
Here, sourcing is one of the most critical factors. Where is the brand that you are putting your trust in getting its CBG flowers from? Please opt for those brands only which use organic, sustainable cultivation methods. Hemp farms with a lot of credibility are likely to produce the best quality products. Other factors to be considered include customer support and product variety.
Third-Party Testing
Third-party testing is one of the most critical aspects when it comes to ensuring the safety and quality of CBG flowers. Independent verification is the first factor; reputable brands often send their CBG flower products to independent labs for testing. This process is essential for establishing an unbiased product composition assessment.
Furthermore, the cannabinoid and terpene profile of a CBG flower strain must also be assessed. A report must clearly describe CBG, CBD, THC and terpene levels. Another objective of third-party testing is to ensure no contaminants, such as heavy metals, pesticides, mold and residual solvents.
And lastly, accessibility is a crucial factor, too. Make sure that the brand you purchase from the first time can also supply you with that particular strain the second time you go shopping there. Oh, and the lab tests must be batch-specific; verification of products becomes much easier.
FAQs
Why Should You Try CBG Flowers?
Cannabigerol or CBG flowers offer a precious experience to enthusiasts who are always looking for something exciting in the cannabis world. Interestingly enough, CBG is referred to as the mother cannabinoid. CBG can act as a precursor to cannabinoids such as THC and CBD. Whether it is the anti-inflammatory properties or the analgesic potential, CBG certainly stands out. Furthermore, CBG flowers provide a very novel experience and can provide relief from a variety of conditions.
What is the Strongest CBG Flower Strain?
The CBG landscape is evolving with everyday passing. CBG flower strains and related products are increasing with everyday passing. Let us focus on the word strongest; what exactly defines a strong CBG flower strain? Of course, potency is one thing. But what makes it strong in the first place? Well, genetic and cultivation factors are at play, which determine how strong the CBG flower strain will be. Popular CBG-rich strains, such as White CBG, Super Glue and Jack Frost, have varying potency. What made these strains famous in the first place was their overall profile.
What is the Best: CBG Flowers or CBD Flowers?
Which one should you choose then? The choice between CBG and CBD flowers depends on your specific needs. While CBG flowers offer unique potential benefits due to their different cannabinoid profile, CBD flowers are well known for their non-intoxicating, calming effects. So, choosing precisely the best option. While some patients love CBG products for specific therapeutic effects, others prefer CBD's milder, anxiety-reducing properties. So, one must consider their goals and consult a healthcare professional for personalized guidance on whether they should chase CBG and CBD flowers.
To Summarize: What is the Best CBG Flower Strain?
Well, there you are. CBG flower strains are available in different potencies, with different aromas and flavors. However, the best CBG flower strain is best answered by personal preferences. They say to whom it concerns; in this case, we say to whom it favors. We have shared the traits of the best CBG flower strains with you already, and we have shared some of the best products with you already. The ball is in your court, and we daresay you are well-equipped to make the best decision! On that optimistic note, we bid you farewell from this brief!
How Did We Pick These Products?
Our selection of products is based on an objective and meticulous review process. We start by ensuring that a product has been third-party lab tested. Key criteria also include the source of hemp, extraction methods, product potency, brand reputation and the overall feelings or experiences induced by the product. We also recognize the importance of real-world usage and customer reviews play an instrumental role in our evaluations offering insights from those who have firsthand experience with the products.
We may earn commissions from qualifying purchases made through links in our cannabis and hemp product reviews. This helps support our research and allows us to continue providing valuable information to our readers. For full transparency, please click and read our affiliate disclosure.
Why You Can Trust The Marijuana Index
Our team of passionate experts simplifies the complex, providing clear and concise insights tailored to your unique journey with cannabis or hemp products. We are committed to transparency, truth, and the potential of cannabis for wellbeing. To understand more about our commitment to you, we encourage you to learn more about us. 
If you have more questions for our cannabis specialist editors, do not hesitate to contact us. You can also send us a tweet at @Marijuana_index. Stay updated with the latest cannabis news by subscribing to our Newsletter.